With much of the country under stay-at-home orders or similar directives, the number of workers who are working remotely has seen rapid growth. A recent poll by Gallup has shown that the percentage of U.S. workers who have worked remotely has increased from 31% to 62% in just over a two-week period. The same poll shows that 59% of those who are currently working from home would like to continue to do so when the pandemic is behind us. Work-from-home options can also present an opportunity for Nebraska's rural communities by attracting higher-wage workers to those communities that would have previously been working in an office in a metropolitan area.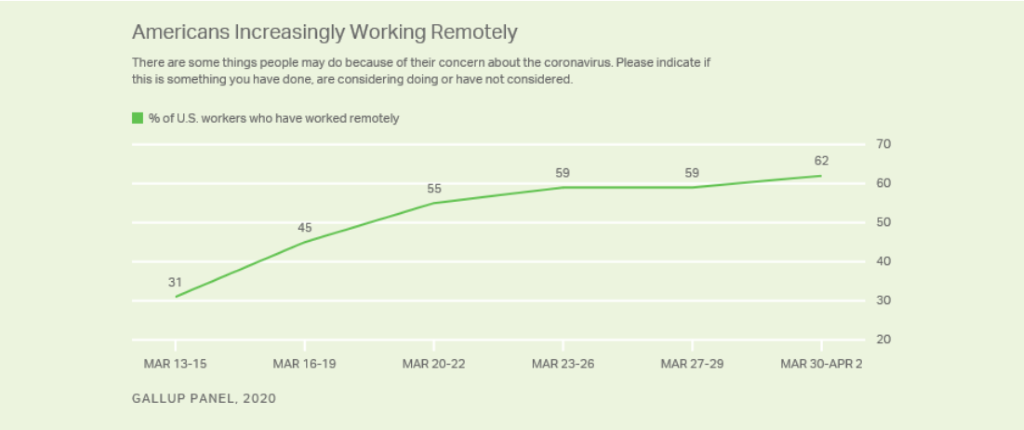 Although remote work is on the increase and rural communities could attract higher-wage residents who are now working remotely, there is one obstacle that must be overcome: rural broadband access. Remote work often requires a fast, reliable internet connection. To successfully work remotely, a worker needs to be able to seamlessly participate in video conference calls, download data and work on a remote desktop among other things.
How does rural Nebraska stack up? The map below shows the percentage of the population with broadband access in each Nebraska county. Broadband access is defined as a minimum of 25 Mbps download and 3 Mbps upload. Much of southern Nebraska does see a significant portion of the population with adequate broadband access to support remote work. The Northern half of the state doesn't fare as well, with less than half of the population in many of those counties having sufficient broadband access. One caveat that should be noted with this data though, is that although there are large swaths of the state that appear not to have insufficient broadband access, the percentage of residents within many of those counties without high-speed access is not zero. In other words, even in band available.