Phelps County was recently recognized by Site Selection magazine as a top performer among rural American counties.
In a time where many rural counties are besieged by challenges, Phelps County is embracing the idea that change can bring economic success.
"Some communities are dominated by people that really don't want any change," says Ron Tillery, executive director of the Phelps County Development Corporation in Phelps County, Nebraska, a top performer in this Site Selection examination of rural economic development.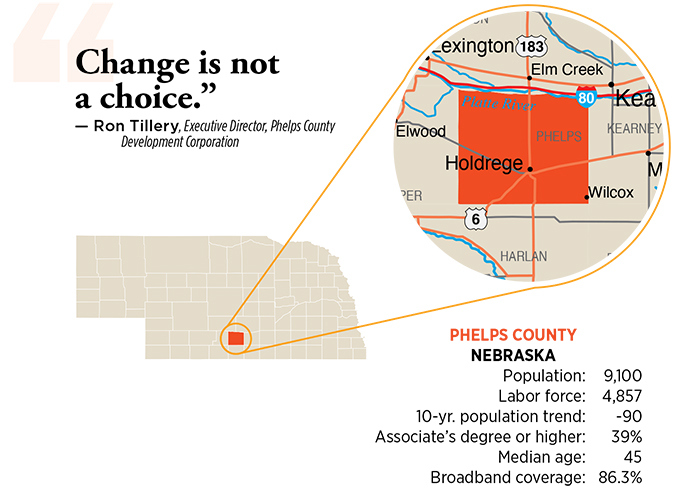 "Change," Tillery argues, "is not a choice. And if you want to influence that change to the positive, you've got to take concrete steps to make it happen. That's going to be the difference for those communities that are going to survive and thrive in the future, whether it be 10 years from now or 50 years from now. Communities that can't embrace that," Tillery warns, "they're going to fail. We see examples all around."
Top-performing counties were identified by significant capital investment, job creation or physical buildout by corporate end-users. Phelps County was recognized for having the most qualifying projects in a single rural county, tieing with Marion County (S. C.).
Phelps County was also recognized for the recent $25 million expansion of the Phelps Memorial Health Center and its program that encourages commuters to relocate to Phelps County.
Read more about why Phelps County was recognized as a top-performing rural county at Site Selection magazine's website.