10 best places for jobs - Nebraska
econdev@nppd.com 12/29/2009
Three Nebraska counties found themselves in CNNMoney.com's '10 Best Places for Jobs', and with a low unemployment rate, it's no wonder...
Full Story @ http://money.cnn.com/galleries/2009/moneymag/0912/gallery.Best__places_employment.moneymag/index.html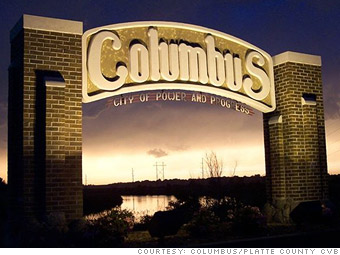 Towns include: Columbus
Best Places to Live rank: 99
Unemployment rate: 4%

New technologies and an old-fashioned way of life intersect in Platte. The large manufacturing base still remains intact, thanks to the support of new businesses drawn to the area's low wage rates, electricity prices and inexpensive real estate.

Today, folks are largely employed by medical equipment company Becton Dickinson, Behlen Manufacturing and Archer Daniels Midland, which runs an ethanol plant there.

"Before this recession we had 1,000 jobs open that we couldn't fill and we were going out and recruiting people. Right now we have about 200 jobs open. It's certainly not as bad as other parts of the country," said Columbus Mayor Mike Moser.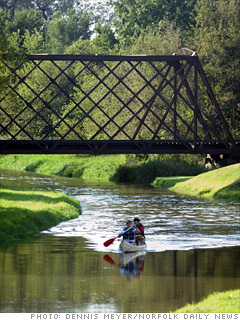 Towns include: Norfolk
Best Places to Live rank: 98
Unemployment rate: 3.9%

Things haven't changed much in Madison County since Johnny Carson claimed it as his home. The main street in Norfolk is still mostly a cluster of family-owned businesses and the larger economy remains heavily rooted in health care and manufacturing. The biggest employers include Faith Regional Health Services, Affiliated Foods Midwest, Tyson Fresh Meats and Nucor steel plant.

"One of the key components to why businesses stay in the area is the work ethic," according to Christian Ohl, membership director at the Norfolk Area Chamber of Commerce. "I don't know if it's the Midwestern mentality but I think a lot of people want to work hard and feel a sense of accomplishment."

---
To view other Nebraska articles, please visit the online version of the Nebraska Industrial Overview.
Nebraska Public Power District's economic development consultants are available to assist with your confidential project needs. Call (800) 282-6773, Ext. 5534, or email econdev@nppd.com.